View all posts
First Bank Centennial Press Release
06/22/2022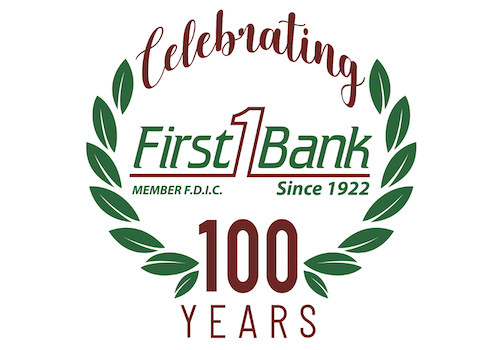 Clewiston, Florida (06/22/2022) – Pioneer Bankcorp, Inc. (OTC Markets: PBKC) the holding company for First Bank, held their 100th annual stockholders meeting on May 19, 2022. This year's gathering of interested stockholders received the annual financial report, historical images, and a timeline of First Bank's 100-year history, and elected their board of directors: Miller Couse, Earle "Chipper" Edwards, Karl Larsen, Tommy Perry, Jr., Bryan Beer, Carey Soud, Mary Beth Carroll, and Andy Higginbotham. Miller Couse will continue to serve as Board Chair. Morris Ridgdill stepped down from the Board of Directors and was honored for his years of service and was also presented with a First Bank memorabilia shadowbox. Recognition was also given to Nilda Sparks for her 50 years of loyal service to First Bank.

Miller Couse, Chairman of the Board, reflected on how the bank has been fortunate dealing with adversity in the past. He also spoke about how we've been able to withstand hurricanes, advancements in technology, and trying times from the Banking Crisis of 1933 to the Housing Crisis of 2008 to continue to serve our customers.
Carey Soud, President & CEO, spoke about our growth the last couple of years. He mentioned how it took 70 years for the Bank to grow $100 million in assets in the past, but in the past 3 years, we've grown $100 million per year in assets, and we are continuing to grow.
Andrew Couse, COO & Executive VP, shared his plans for the Bank moving forward. The implementation of ITMs, a call center, crafting more convenient digital experiences for customers, and having succession plans in place for employees all topped his list of importance.
Carey Soud & Andrew Couse were interviewed by Nicole Reid from Big Lake Now about our centennial milestone and our strategy moving forward. The interview can be found at:
https://www.youtube.com/watch?v=xLc4dxsE6NQ&t=1s
First Bank covered the May issue of FBA Magazine, which highlighted special moments of the Bank's history, but also included photos celebrating our agricultural heritage. A digital copy of the magazine can be found at: http://omagdigital.com/publication/?m=9986&i=745976&p=1&ver=html5
In 2022, we have hosted 4 customer appreciation days at 4 of our branches: Fort Myers, Immokalee, Moore Haven, & Belle Glade. We have 2 remaining; 1 at our Main Office in Clewiston on September 22nd, and the other in LaBelle on October 19th. Both events will be from 11:00 am – 1:00 pm and will feature free food and giveaways. And on November 16th, we will be hosting our Centennial Celebration at the Moore Haven Rodeo Grounds from 6:00 pm – 8:00 pm. We will have food trucks, First Bank merchandise, and special guest speaker, former Arkansas Governor, Mike Huckabee. This will be a free event open to the public. More information to follow.