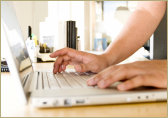 Contact Us
Thanks for visiting us. We look forward to serving you.
If you have questions or would like more information about our bank or any of our products and services, please send us an email. We will respond promptly to your request.
NOTE:
Please do not include confidential financial information in your email. Emails are not secure, and sending confidential information could lead to identity theft.